Ugii Lake
Ugii lake covers an area of 27 sq km, fed by Orkhon river and is situated in Ugii Nuur village, Arkhangai province. The Ugii is 1337m above sea level and at the deepest part it reaches up to 15m, with a length of 7km long and 5km wide. The lake is famous with its bird life and fishing, with 14 kinds of fish such as a perch, graylings and luce and over 150 types of aquatic birds: a cape barren goose, a spoonbill, a Dalmatian pelican. It has registered to the Ramsar List of Wetlands of International Importance of being important breeding and stopover point for a wide variety of waterfowl.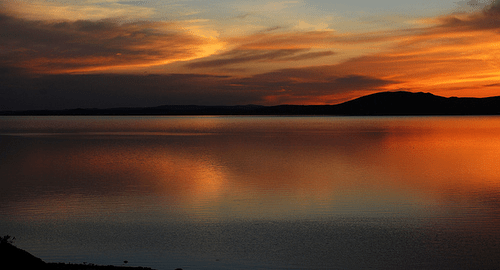 ---
Tsenkher Hot Spring
Tsenkher Hot Spring is a sulphur spring, set between forested hills and is located in Tsenkher village, Arkhangai province and it is a popular detour from the main road. The hot spring is the second hottest spring of Mongolia at a sizzling 86C and it contains hydrogen sulfide, fluorite, sodium carbonate, hydrocarbonate which affect some healing properties, notably on muscle ailments, joint diseases, anorexia, arthritis, soft tissue injuries, fractures, fatigue, diabetes and improve digestive function etc.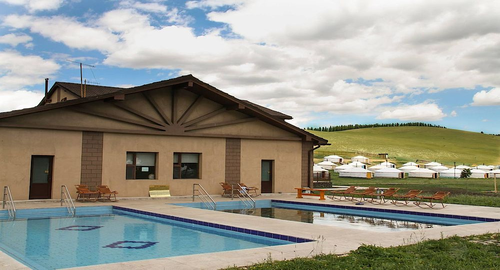 ---
Kharkhorin & Erdenezuu Monastery
Kharkhorin which served as the capital of the Mongolian Empire over 40 years is situated nearby Orkhon river and at the present day the capital has turned into a small provincial subdistric. In 1586, by the order of 3th Dalai Lama first temple of Erdenezuu monastery was constructed on the ruins of Mongolian ancient capital Kharkhorin. The Monastery's wall was designed with 108 stupas which resembled a Lamaism rosary that always includes 108 beads. By 1792s there were 62 temples, over 500 buildings nearby and in the 1660s it has badly demolished by Manchurian solders and restored in 1965. Today the Erdene Zuu remains an active Buddhist monastery as well as a museum that is open to visitors and registered in " Heritage of Mongolia" by UNESCO.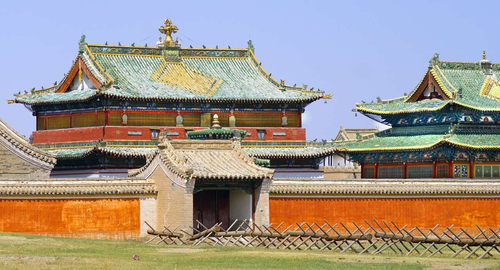 ---
Orkhon Valley National Park
Included in the list of UNESCO World Heritage as representing the evolution of nomadic pastoral traditions spanning more than two millennia. The most popular travel attractions in central Mongolia are included in the Park, such as Erdene-Dzuu monastery-the first Buddhist monastery complex of Mongolia, Tuvkhun Temple- overlooking a hill covered with pine and larch forests at 2,600 m above sea level, Orkhon waterfall- formed by a unique combination of volcanic eruption and earthquake approx. 20.000 years ago and water tumbles over the vertical drop into a deep, narrow canyon makes it more unusual.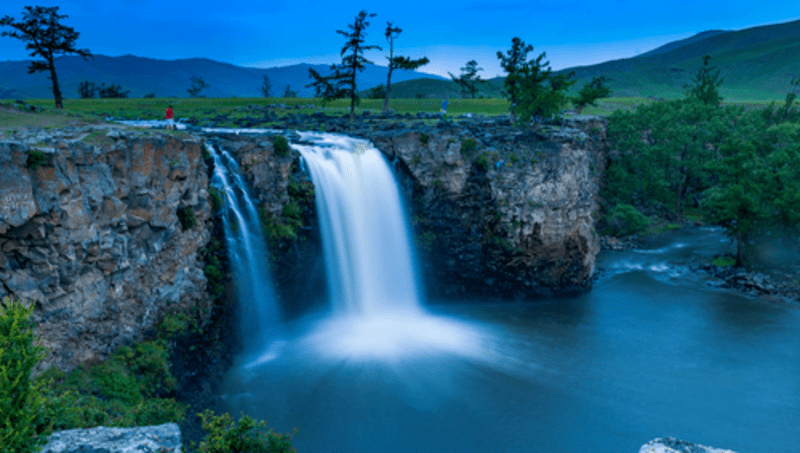 ---
Naiman Nuur National Park
Naiman Nuur is the most beautiful natural park in Central Mongolia. With eight lakes with individual descriptive names, exploring this natural wonder park is a must for all romantics – whether you're hiking or riding horses. This enchanting place environmental spacious surroundings take in coniferous forest, undulating pasture with lava rock fields, wild flowers and spectacular views of alpine mountains. The lakes were created by volcanic eruptions centuries ago and interconnected with each other by underground channels.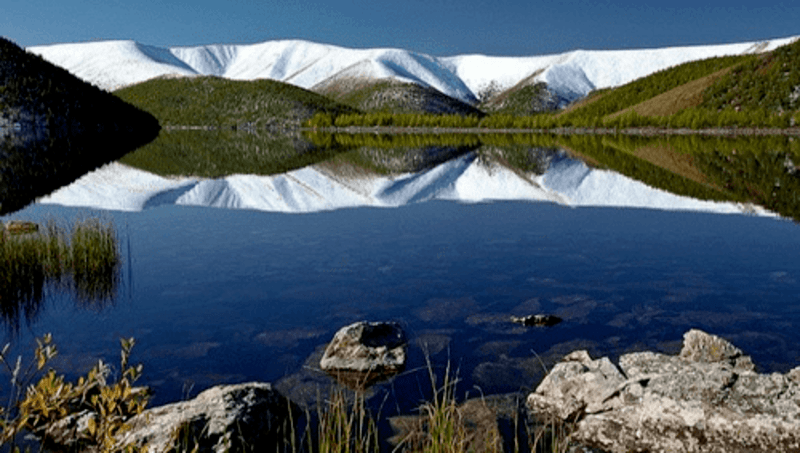 ---
Gorkhi Terelj National Park
A short drive to northeast from Ulaanbaatar city lies Gorkhi-Terelj National Park, covering 20 million acres. It is one of the worth visiting places for trippers who are willing to do many things in a short period in Mongolia. Features of the Park include Granite Mountain formations, Turtle rock, Ariyapala meditation temple, Alpine meadows and clean brooks. Great ways to experience the park are hiking, horse or camel riding, mountain climbing, rafting or visiting nomads. Exploring Ariyapala temple offers panoramic views of a magnificent alpine landscape.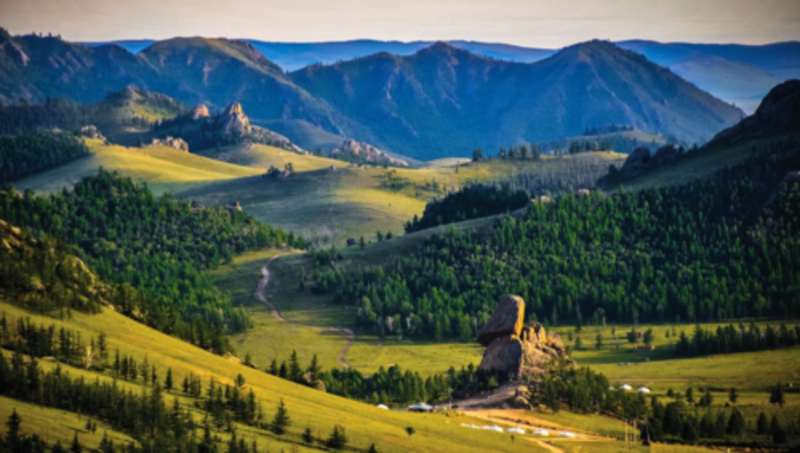 ---
Tengis-Shishget National Park & Reindeer Tribes
Tengis-Shishget NP provides an incredible opportunity to experience Taiga wilderness (lash forest zone) and biodiversity of Mongolia. The Taiga is a settlement of Mongolian reindeer tribes, the Dukha and many wildlife: Eurasian elk, red deer, musk deer, wild boar, badger, wild reindeer and Eurasian otters inhabit in the area. Features of the Taiga zone include lush coniferous forests, vast valleys, wetlands, wild flowers, crystal clean streams and high peaks of Red Taiga, surrounded by 869,070 hectares. It is an ideal place where travelers can get the opportunity to get close to reindeers and get a rare insight into the daily life of the Duka, reindeer herders in Mongolia.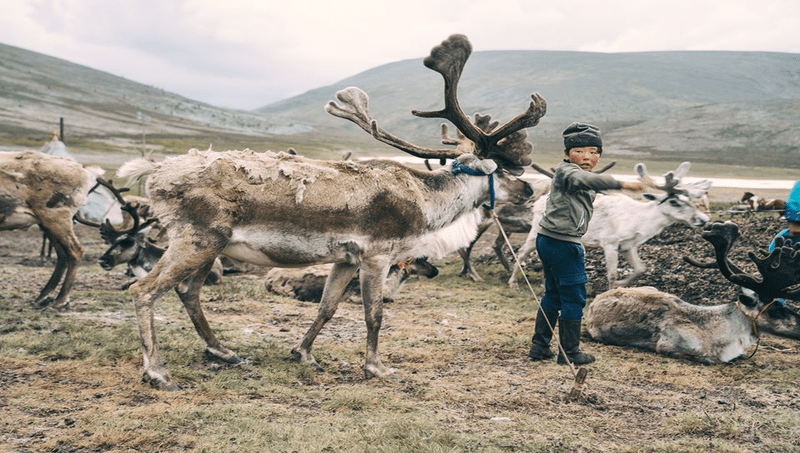 ---
Khuvsgul Lake National Park
Known as the Blue Pearl Lake in Mongolia, Khuvsgul lake is the Mongolian largest fresh watered lake with a depth of 262m (860 feet) and a length of 137km (85 miles) deep into the Siberian taiga. The lake, Khoridol Saridag mountain range and green pine forests that surround it form the basis for the spectacular Khuvsgul Lake National Park, one of the major destinations for travelers. The lake holds almost 70 percent of Mongolian fresh surface water and 0.4 percent of all the fresh water in the world. The Northern Mongolian route takes vacationers to the lake for its amazing landscape, crystal clean water and wildlife-laden lash forests.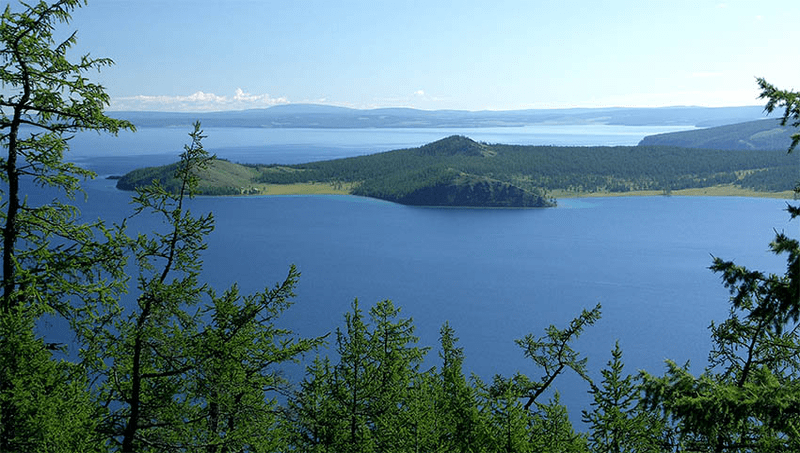 ---
Khugnu Tarna Nature Reserve
Located in Rashaant village, Bulgan province, covering 49,600 hectares. The nature reserve represents three different natural zones, such as Gobi-type of deserts, steppes and alpine and it protects some endangered species of wildlife, especially gray wolves and different types of hawks. There is an extraordinary sand dune called Elsen-Tasarkhai, stretches over 80km. The place offers a beautiful scenery of the perfect combination of different types of landscapes in the same place. One of the main attractions of the area is Khugnu Khan Mountain that can tell some story about an old monastery remains, dated back to 17th century.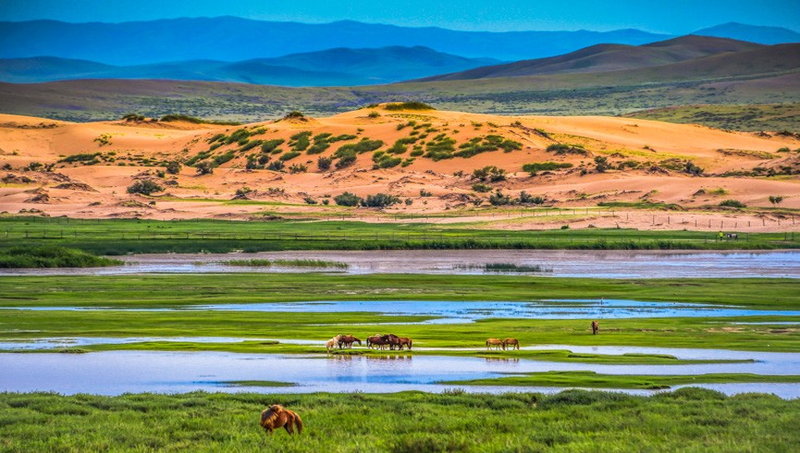 ---