Ikh Nart Nature Reserve
Ikh Nart Narure Reserve is located in Dornogobi province, about 300 km southeast of Ulaanbaatar and occupies an area of 160,000 acres. The reserve protects some endangered species, such as Argali sheep (Ovis Ammon), Siberian Ibex, Asiatic wild ass, goitered gazelle, white tailed gazelle and some avifauna. It features an area of granite rock outcrops in a predominantly semi-arid steppe zone. There is a local community which conservates wildlifes in the plateau, specially Argali sheep and ibex.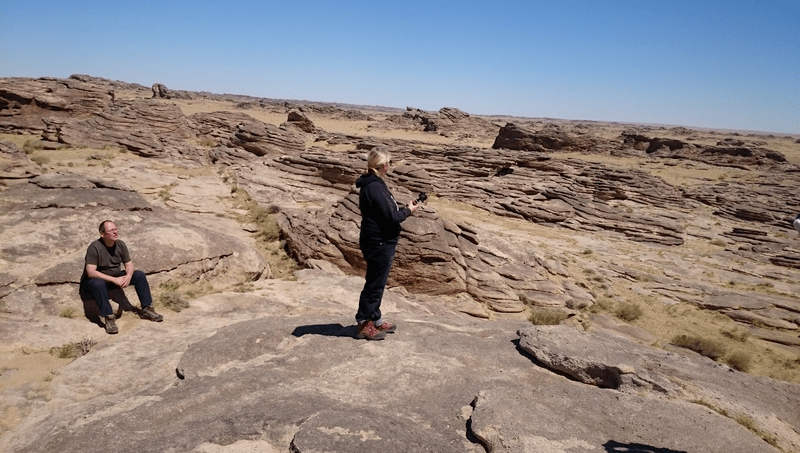 ---
Baga Gazryn Chuluu
Situated about 240km from Ulaanbaator city and 60km far from Mandalgobi town. The Baga gazaryn chuluu is granite rock outcrops which form beautiful granite rock formations surrounded by dry grassland, at 1768m above sea level and covering 300 square km area, 15km long and 10 km wide. There are some types of rare medical herbs as well as wild animals, such as Argali sheep, mountain goat, marmots, gopher, fox (Vulpes Corsac), black vulture. Around the granite hills and valley, one can see considerable number of ancient tombs and petroglyphs besides some gushing springs. The plateau is rich in many sights to see such as a small temple ruin, rocky ravines and clefts with poplar and elm trees, caves, mineral spring for eyesight etc.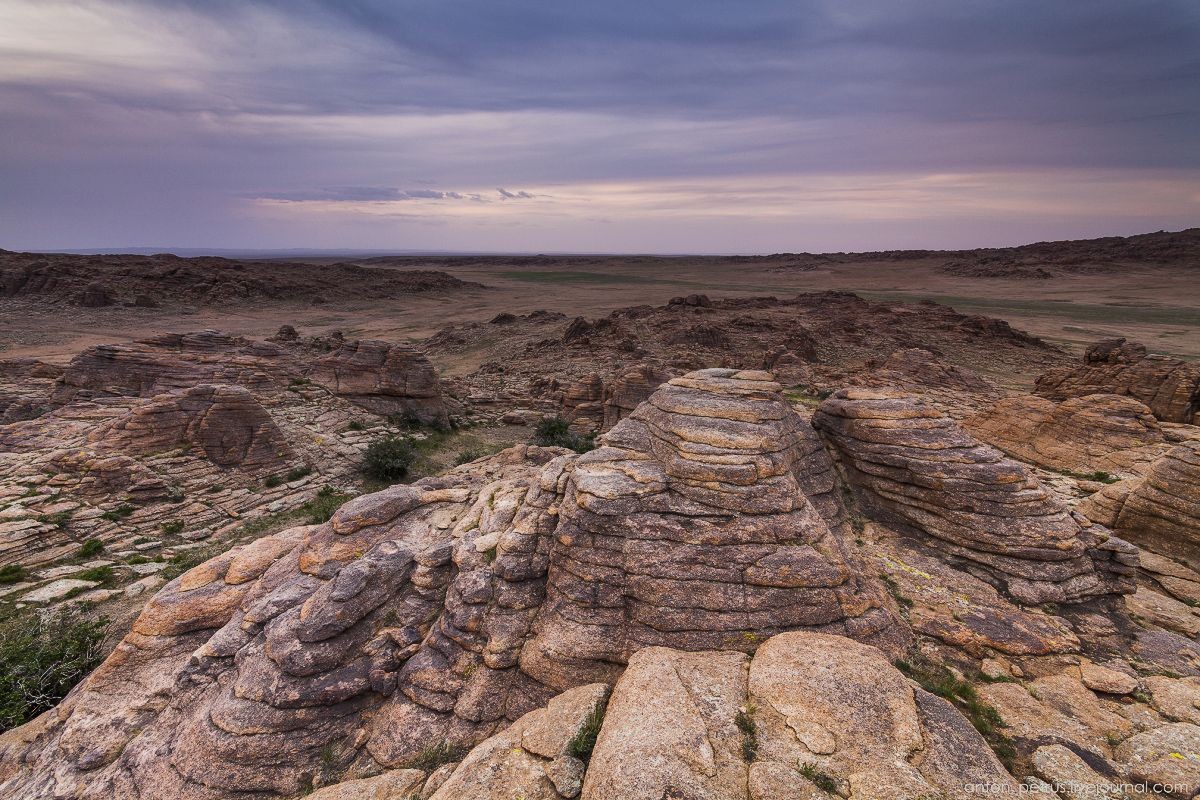 ---
Ikh Gazaryn Chuluu
The picturesque vertical granite hills, originated from Permian and Cretaceous periods. It has a rich family of plants and is also home to over 20 species of wildlife, with corsac fox, lynx, ibex, hare, marmot and black vulture. This is an ideal place to hike through the gorgeous granite hills and explore a small amphitheater and stele which is dedicated for a famous "traditional long-song" singer who was born and bred in the place. Moreover, the site has great campsites with good views.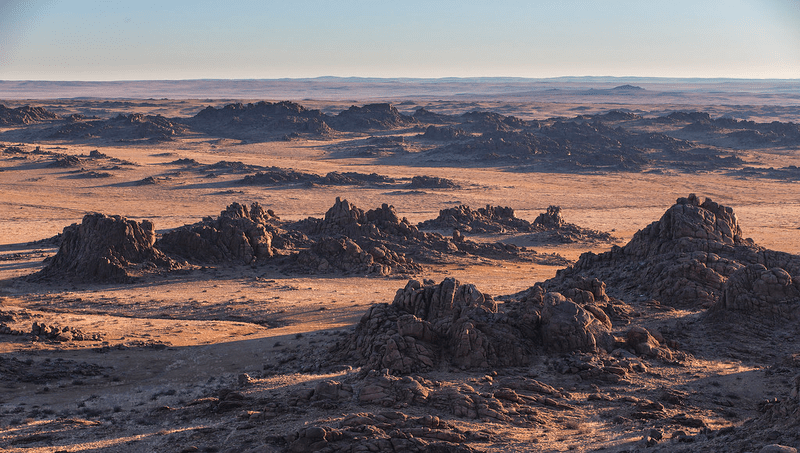 ---
Khermen Tsav
Situated in Gurvantes village, South-Gobi province, stretched over 13km, mostly limestone rock formations, which are the remnants of an ancient sea that covered southern Mongolia. Ideal for nature enthusiasts alike, visualize steep canyon walls, sandstone pillars, panoramic views as far as the eye can see and scenic hiking, surrounded by vast wilderness. Not like a busy tourist destination only offers the natural peacefulness of this once great canyon. When driving to the Khermen tsav, enjoy some sites, such as Zulganai Oasis and Narandaats Oasis meadow that you pass and see before exploring the canyon.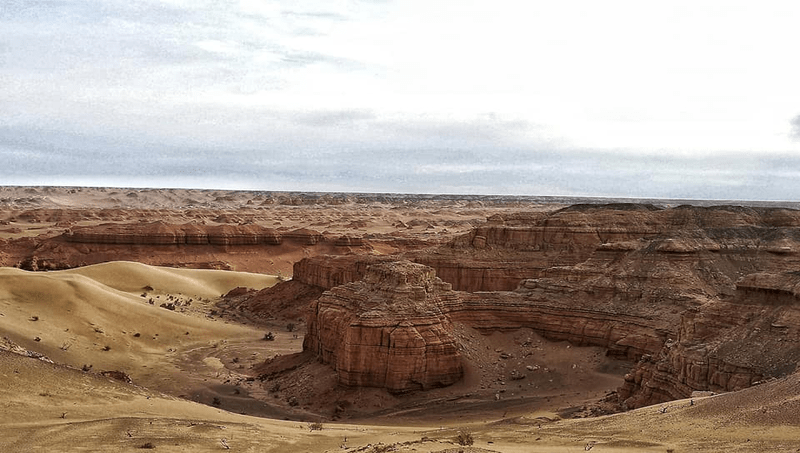 ---
Khongor Sand Dunes
This over 120km stretch of sand dunes is situated within the Gobi Gurvansaikhan National Park, South-Gobi province. The dunes cover over 965 square km and reaches a height of about 300m from base to peak. That peak, which known as a "Singing dune" among locals. Because the dunes produce a sound like a humming or booming sound which caused by wind passing over the dunes. Also the sands have attractive curves which end in a sharp edge, making waves like patterns on the sand. Dunes, green meadows, river, small ponds and bushes combine to form a beautiful gobi oasis.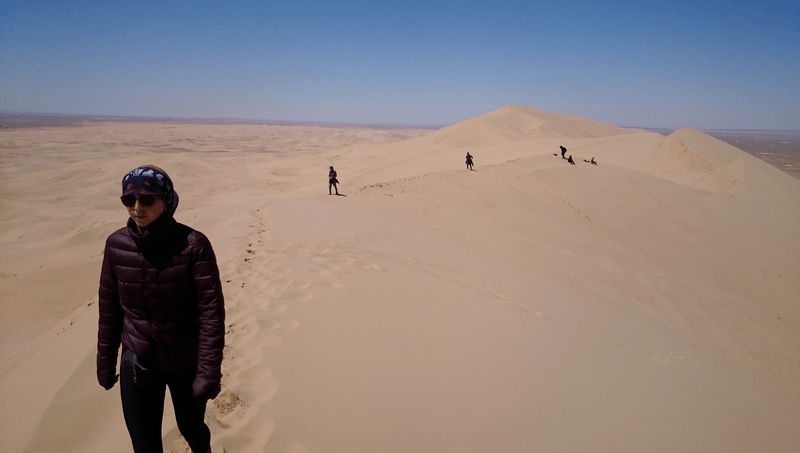 ---
Tsagaan Suvarga
Tsagaan Suvarga, known as white canyon is a limestone scarpment with steep fissures, situated in the southwest of Middlegobi province. The canyon was formed beautifully over time due to the wind erosion and it is an ancient ocean bed aged over 65 milliona. The scarpment is surrounded by a unique terrain which was painted with red and orange ochres and from its top it looks like a red planet alike Mars. There is cavern which is locally termed as Hevtee & Bosoo (Horizontal & Vertical) because in some parts of the cavern one is forced to crawl while in the other points are availbale to walk stoody.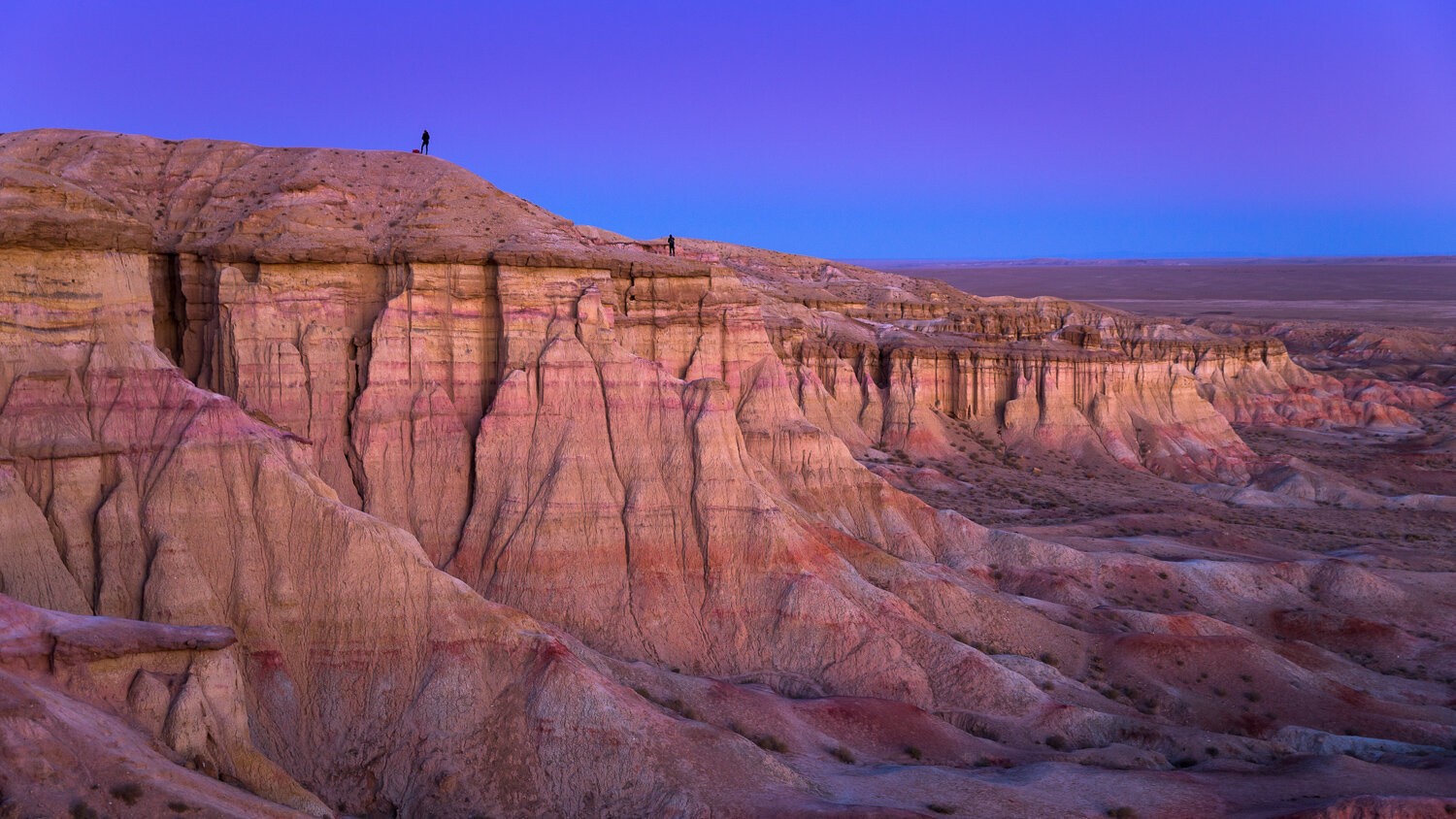 ---
Yolyn Am
This mountain gorge was named after Yol bird which lives around the area. Yol is a bearded vulture in Mongolian. This place is 2800m high above sea level and a 64 square km. This mountain valley has 40km-long canyon containing a small area of frozen snow melt at the far end. Originally, the area used to be a frozen-like throughout a whole year, but due to the global warming most of the frozen area have been melting recent years. However, some area blocked from sunlight is covered with over 1m thick layer of ice. In the year received sufficient rainfall 4 waterfalls occur. There is a flow of cool air between the canyons without sunlight throughout a year. From bottom of the canyon , the sky appears like a blue narrow strip. Some steep wall rocks are up to 300m.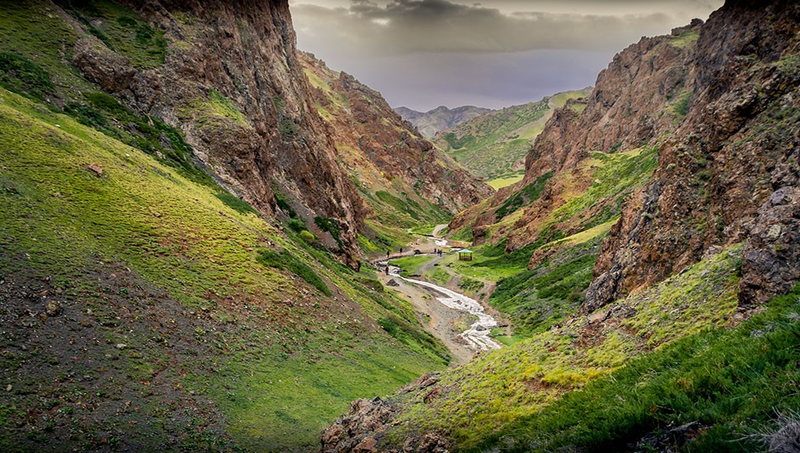 ---
Zorgol Hairhan Mountain
It is a beautifully formed granite mountain, situated in Bayan-Onjuul village, Tuv province 145km far from Ulaanbaatar. It appears like a stupa from south, but from east it looks like having a spiral object on its top. This small hill rising abruptly from a plain of solid granite stone is 1668m above sea level. Saying a name of the hill in the area where the hill can be seen and women climbing up the hill is forbidden. Mineral spring gushes out on western side of the hill. In front of the hill there is a table-shaped rock. And beside it there is a tree which can be used as a bower.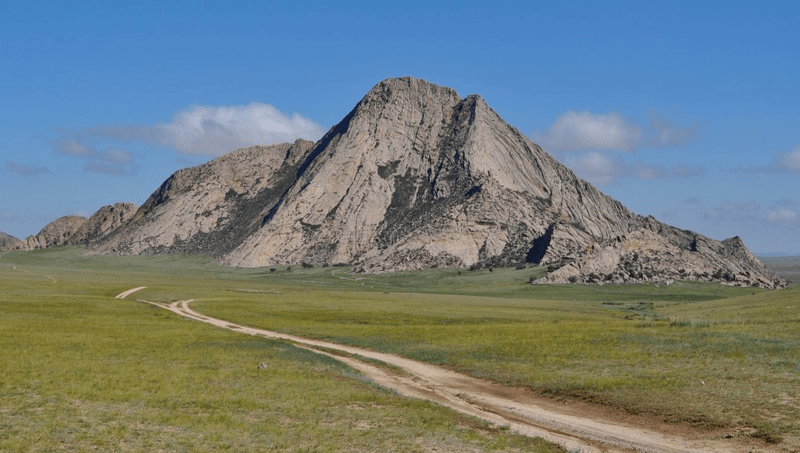 ---
Bayanzag-Flaming Cliffs
Bayanzag or Flaming Cliffs is one of the popular place with its dino-fossils findings. The place is an ancient sea bed which excited 60-70 million years ago. The place is known as Flaming Cliffs in the world so named by Roy Andrew Chapman American explorer, who had visited Mongolia in 1920. During the 2 years he searched through the Mongolian Gobi Desert and he found Dinosaur fossils from Bayanzag, Nemekht Mountain. He brought his palentological findings on 70 camels. Chapman presented Mongolia one large skeleton on show in the Ulaanbaatar Natural History Museum. He discoverd to the science, about 10 different kinds of dinosaurs and eight of them were found from Mongolia.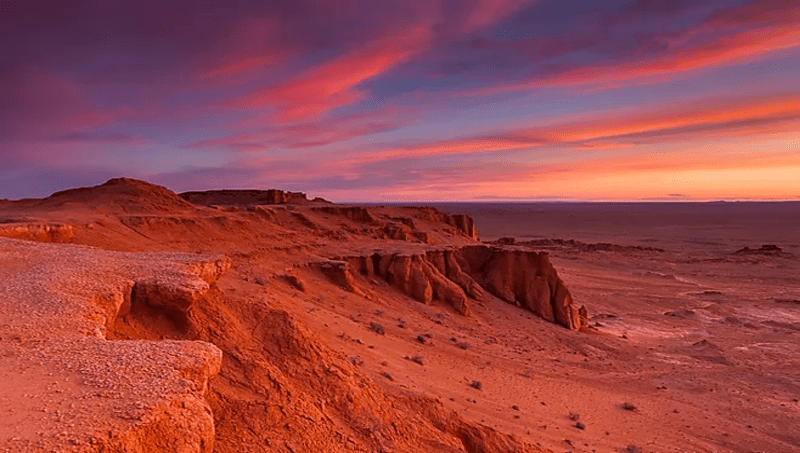 ---